Dallas: Coverage's are just different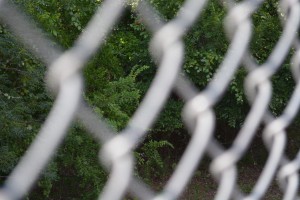 Dallas General Liability Insurance, Contractors: When it fast you need it is fast you will get. It you are needing to put together your budget for a project give us a call and if you just need fiscal numbers so you can see what it would cost to protect your family and assets. You can call or click for a quote.
Hello, Mr. Contractor it is Monday and we are ready to start and hopefully be part of your future, in the back ground that may have a solid foundation and wall of protection starting with your Dallas General Liability Insurance.
Dallas Contractors Insurance: What is it?
Now, that is a BIG Question: because there are different parts of coverage that protect you from different types of exposures. As a real world example let's use your personal auto and your home owner's coverage: Now, if you have an accident with your auto (Your personal car) there is a real likely hood that while talking to a claims person or your agent you start with the "IDEA" this loss/claim will be placed on your auto policy. In this make-believe story let's say you skid off the road for want ever reason and hit a fence and the fence has suffered $ 10,000 in damage (just go along – remember this is make believer story) Now regardless of what part of your coverage pays for the claim you will most likely have coverage. Now if you house burned down then would you try an claim this on your auto coverage? Most likely NO, that is my guess.  Lets see the difference on your Dallas General liability quote
The difference
These parts may not be moving but there are several different parts. Keep reading this will make sense here in a second. Now, your homeowners will have some coverage's that you may not understand: An example of such coverage: Off Premise coverage: Explanation: in most cases: Now, you have some personal property in your auto and your auto is broken into and said property is stolen with a value of some $ 1,500. *deductible may apply* the claim **although the property was in your auto and your were not at home the property would be covered in most cases by your homeowners coverage.
Your home owners coverage had different part as well you your personal auto:
Auot: Liability Coverage
Auto: Comprehensive Coverage
Auto: Collision Coverage
Home: Liability Coverage
Home: A fire policy?
Whoa!!, you can understand that we as a people are not TRYING to make this complicated. There are just different parts to your coverage that covers different things. Now, here is a suggestion that will make logic or at least I think it does. Get a good agent, I did not say get us on the phone. Regardless of who you decide to trust, just be sure they have the needed experience and expertise.
Now hear this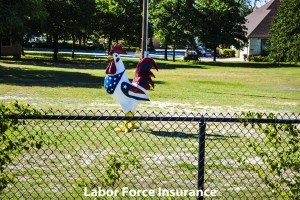 Speed: The speed for a Dallas General Liability Insurance Quote is necessary in a word that go at the speed of the internet. We will do everything that we can to be a part of your helping. Have a blessed day and thank you for dropping by today to our small part of cyber space.
I wrote this myself and this is my personal opinion. The information on this page is to be used for informational and entertainment purposes only. I/we/this site Labor force Insurance offers no warrantee or guarantee what so ever. EVER. Again thank you for stopping by.